Benefits of Taking a Race Trailer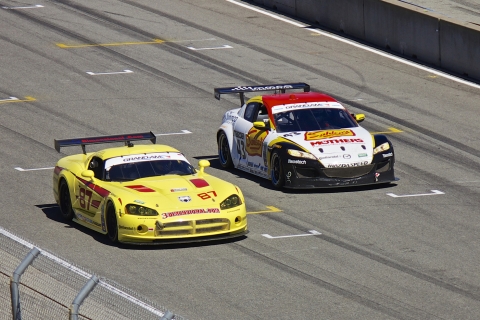 There's no better way to transport your vehicle to the track than in a quality race trailer. Here at Octane Trailers, our selection of race trailers and their features is exactly what anyone transporting their racing vehicle should look for. Every trailer is built with an eye for detail and a sleek design that will turn heads. When looking for top-of-the-line race trailers, you won't get better than these.
Sturdy and efficient
An all-aluminum tube perimeter frame lines every race trailer, giving them the strength and toughness that you desire. The strong exterior protects your vehicle, while the spacious interior gives you all the room you need for your vehicle and more. It is not uncommon that some of our trailers be fitted with heavy-duty cabinets to store all tools you may need to bring with you to the track.
Don't be afraid to show off
With our race trailers, you have the perfect way to get noticed on the way to the track. Whether you choose a slanted wedge or flat front race trailer, you have the perfect tool to advertise. The smooth, flat siding of our trailers is the perfect place for you to place any logos, racing numbers, or even sponsors to let your viewers know exactly whose trailer it is they're looking at.
Open or closed, the choice is yours
We offer a selection of open and closed tag race trailers to ensure you get the right trailer for your vehicle. Our closed trailers will give you the protection you need for the long haul, while our open race trailers make the process of loading and unloading easier than ever.
At Octane Custom Trailers, the details matter to us. We make sure our trailers are made with the attentiveness that every good trailer deserves.