Multiple Uses for Your Cargo Trailer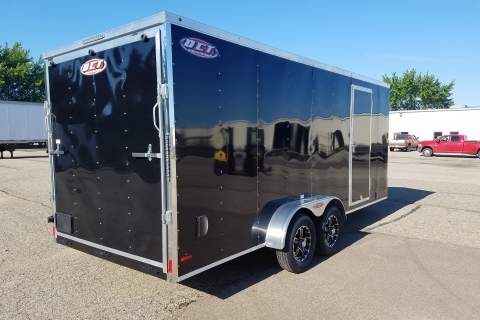 When you get a cargo trailer from Octane Trailers, you invest in a trailer that gives you multiple uses and dependable security. People often get their trailer for one particular purpose, and that may work fine for some, but the quality trailers that Octane Trailers provides can be used again and again for different objects and trips.
Help a mover
If you have a son or daughter who is in the stage of moving out and needs help with their things or need to move your own things as you transition to a new home, a cargo trailer from Octane Trailers can give you the dependable move of transit you need. With plenty of space and a hard exterior, even in the most unfortunate road accidents, you or others' belongings will be kept safe within the metal frame of an Octane Trailers cargo trailer.
Bring your toys
Whether it's a dirt bike, snowmobile, go-kart, or any other recreational vehicle, a cargo trailer can make sure your vehicle is locked away in a safe and secure spot throughout a trip. Like all our trailers, the cargo trailers from Octane Trailers can be modified and customized so they can give you the best options to secure your vehicles. Whether it's floor hooks to strap in your recreational vehicles or additional storage to hold tools and equipment, Octane Trailers can deliver on the design that you need.
Use for work
When using a cargo trailer from Octane Trailers, you can dependably load it up with all your business equipment without any fear. The protection that our trailers offer can keep everything you load safe and give you an easy way to load and unload everything you need day after day.
Octane Trailers builds the best, personalized trailers for all your towing needs. With quality materials and tried and true designs, a cargo trailer from Octane Trailers will last you for years to come.